Photo -TeeJay Crawford
Tulsa Oklahoma -The Americans opened the scoring on Friday night, as Marcus Basara grabbed a rebound in front of the Oilers net and beat Jake Hildebrand to give Allen a 1-0 lead. Connor Reilly and Joel Chouinard assisted on the Basara goal. The Oilers outshot the Americans 12-11 after the first period.
The Oilers would break this game open in the second frame, scoring three unanswered goals to take a 3-1 lead after two periods. The Americans would lose defensemen David Makowski late in the second period, after he was given a two, a five, a ten and a game misconduct following a big hit along the near boards. Tulsa outshot Allen 16 to 13 in the second frame.
The Americans would battle back to cut the lead to 4-2 on Gary Steffes' first of the season, but the Oilers would add another late to seal the deal. Eric Roy scored late to make it 5-3 Tulsa, and that's the way the game would end.
"A very tough loss for us tonight," said Americans forward Mathieu Aubin, who picked up his 50oth career point assisting on Eric Roy's third period goal. "We haven't played our best hockey of late. We were easy to play against tonight. We'll regroup tomorrow. It was nice to pick up that 500th point tonight, but I wish it would have come with a win."
The Americans went 2 for 5 on the power play, while Tulsa also connected twice on five chances. The same two teams meet tomorrow night at 7:05 pm at BOK Center.
The Allen Americans return home on Monday afternoon at 1:05 pm for Marvel Comics Day in Allen. Tickets are on sale NOW at www.allenamericans.com.
3 Stars of the Game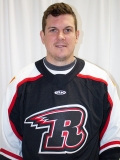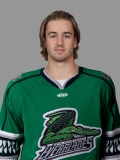 SA: 37 |
SV: 34 |
TOI: 60:00