Boise, Idaho – The Allen Americans, ECHL affiliate of the San Jose Sharks, beat the Idaho Steelheads on Wednesday night 2-1 in a shootout in front of 4,251 at Century Link Arena.
The only goals in regulation came in the second period and both were scored on the power play. Will Merchant opened the scoring at 8:47 of the second period with his 15th of the season. Alex Guptill tied the score four minutes and four seconds later with his team-leading 24th of the year from Joel Chouinard and Spencer Asuchak. The teams went to the locker room tied 1-1. Idaho outshot the Americans 28 to 12 after 40 minutes of play.
Neither team could find the back of the net in the third period or overtime. Allen had several chances in the extra session including two great scoring opportunities from Spencer Asuchak.
In the shootout, the Steelheads scored first on a goal from Justin Parizek. Allen's Alex Guptill quickly evened the score at1-1 to extend play. Jake Patterson denied Idaho's fourth shooter Jefferson Dahl, setting up things for Casey Pierro-Zabotel. Pierro-Zabotel who was stopped earlier on a breakaway by Idaho goalie Tomas Sholl, didn't disappoint a second time burying the game winner for Allen, who started the six-game road trip with a 2-1 shootout victory.
"We wanted that extra point badly," said Americans forward Casey Pierro-Zabotel. "Our guys never quit, and Jake Paterson made some spectacular saves. Overall just a gutsy win by our guys and a great way to start the road trip."
Jake Paterson stopped 47 of 48 shots he faced to earn his third straight victory. Alex Guptill has scored in three straight games and in four of his last five. Allen went 1 for 7 on the power play while Idaho was 1 for 4.
The Americans continue the long road trip on Friday night in Utah. Here are your three stars of the game selected by the Idaho media.
Three Stars: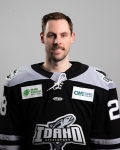 SA: 24 |
SV: 23 |
TOI: 65:00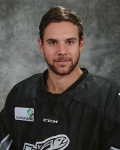 Group Outings – The best way to entertain a large or small group is at an Allen Americans hockey game. Get special group rates on tickets and food by calling 972-912-1000.
Pregame Food & Beverage Specials – Arrive early for the Allen Americans games this season and enjoy special discounts on food and beverage items throughout Allen Event Center! We call it the Pregame Power Play, and it's your chance to score big on some great deals!
Watch/Listen Live – Catch all Allen Americans games this season on ECHL TV pay per-view or Mixlr.com. Be sure to download the mixlr app for your i-phone or android and never miss a minute of the action.
Auction Items – Don't miss out on the latest items up for bid on bidpal.net/goamericans. From jerseys to helmets to signed pucks they're all there on the Americans official site for auctions during the 2017-2018 season.
Season Ticket Renewal – Lock in your seats NOW for the 2018-2019 Allen Americans Season. Contact your Americans Ticket Representative TODAY by calling 972-912-1000.